Quarzo Ematoide
Quarzo ematoide, provenienza Izizauen, Alnif, Tarhbalt, Er Rachidia Province, Meknès-Tafilalet Region, Marocco. Dimensioni del campione 5,4x2,5x2,8 cm peso 26gr.
Secure purchase with SSL protocol
Shipments always with Tracking
Goods return policies
See our Shipping and Returns page
Cinque bellissime punte di Quarzo ematoide proveniente dal Marocco dal colore profondamente intenso che presentano una parziale formazione a cactus.
You might also like
PC019 - White plasticine (for sample positioning) 1 m.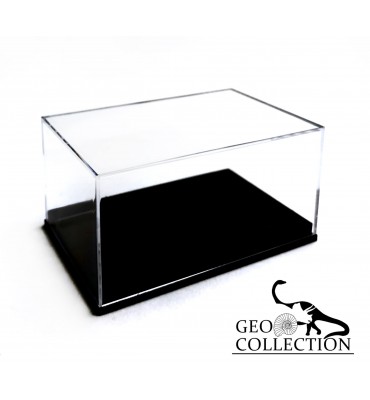 Transparent plastic box with black base plus series.Size: mm 84x56x43 ext., Mm 78x50x40 int.Pack of 1/18/150 pieces For different quantities you can contact us ALL PRICES INCLUDE VAT