Our Brands
There are no manufacturers.
Boxes and Equipment
Boxes and tools for laboratory, paleontology, fossils, minerals, collections, geology, malacology, zoology, natural sciences. Boxes for minerals, gems, fossils, shells, objects, toys, favors, coins, archeology, sands, debris, soil samples, insects, geology, etc ...
UV lamp, LED (short wave) - Wood lamp With 4 watt UV tube without filter (therefore the nm range cannot be precisely determined) for making fluorescent features visible and for testing UV minerals     Housing: plastic    Dimensions: 160 x 55 x 23 mm    Power: 4 w    Colour: black    Battery: not include Safety note: Be sure to wear UV safety goggles when...
Dark Blue Flocked Cut Felt FQ103(To insert a base inside the boxes that highlight and protect)you can cut it with normal sharpened scissors Dark Blue color (surface)gray base Dimensions: 20x20x0.7 cmPack of 4 For different quantities you can contact us ALL PRICES ARE INCLUSIVE OF VAT
Long-wave UV torch (365nm)For purer UV light, this rechargeable 365nm UV torch is equipped with a filter to reduce ambient light.The built-in rechargeable battery (not replaceable!) lasts between 2 and 4 hours and the UV torch can be easily recharged with the included USB cable.Small in size (only 80 mm), but with an illumination distance of +/- 3...
Polyethylene bag clip size :  mm 230x300 Packs of 10/50/100 pieces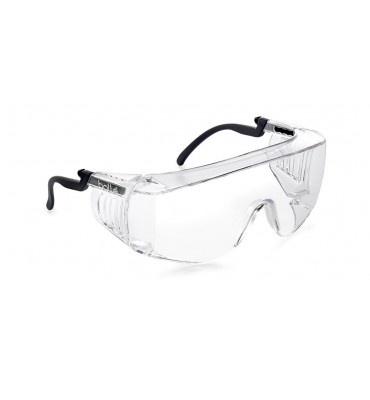 Full view safety goggles (clear)  These glasses will protect your eyes optimally. Ideally suited for spectacle wearers! + Temples adjustable in length + Side protection + Wide frame
"Safety goggles with UV protection (clear)" This model adopts an ultra-sporty design with its co-injected and ultra-flexibletemples . + ultra-flexible, colored bi-material temples + upper protection + Non-slip adjustable bridge + anti-scratch PLATINUM coating
Anti-reflective glass bottle 32-145 mm - FLV006 Anti-reflective glass with hermetically sealed PET snap lid 32 mm in diameter height 145 mm content 100 ml
Anti-reflective glass bottle 30-80 mm - FLV005 Anti-reflective glass with hermetically sealed PET snap lid 30 mm in diameter height 80 mm content 40 ml
Anti-reflective glass bottle 25-55 mm - FLV004 Anti-reflective glass with hermetically sealed PET snap lid 25 mm in diameter height 55 mm content 20 ml
Anti-reflective glass bottle 20-45 mm - FLV003 Anti-reflective glass with hermetically sealed PET snap lid 20 mm in diameter height 45 mm content 10 ml
Anti-reflective glass bottle 20-40 mm - FLV002 Anti-reflective glass with hermetically sealed PET snap lid 20 mm in diameter height 40 mm content 5 ml