Our Brands
There are no manufacturers.
Books
Books and volumes dedicated to Natural Sciences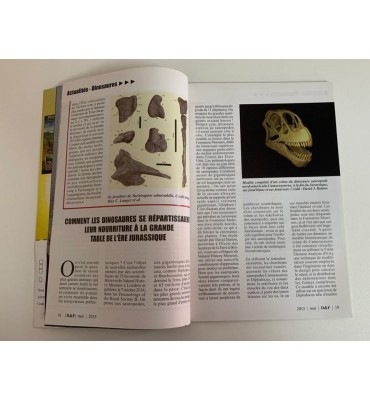 Dinosaures e FossilesStegosaurusUn herbivore star du Jurassique All price are vat included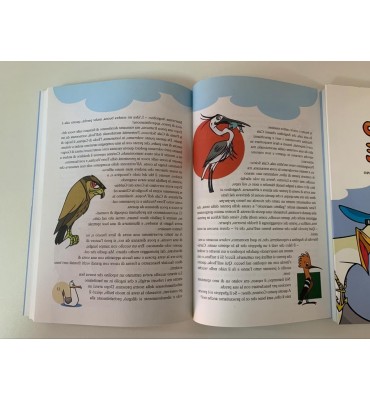 Il gabbiano Amilcare.Un fantastico volo sulle isole dell'arcipelago Toscano Gianfranco Barsotti (Author)F. Leonardi (Illustrator) Flexible cover Year : 2013Pages : 160 All prices are VAT included
All prices are VAT included
Trilobites of the World An Atlas of 1000 Photographs By: Pete Lawrance, Sinclair Stammers 416 pages 1001 colour photos Publisher: Siri Scientific Press ISBN: 9780957453036 Paperback Apr 2014
lo squalo serpente nella campagna toscanaSimone Casati e Luca OddoneGAMPS di Scandicci All prices are VAT included
Copy Bulletin Paleontological Society Vol. 48 (3) 2009 New volume
Fossils - Minicompact Guides Description: Knowing recognizing and collecting the invetebrated fossils of the world Publisher: De Agostini Date of edition: April 2006 Pages: 190 Dimensions cm.: 11x15.5 ISBN13: 9788841828779 Italian language Used volume cover with signs of deterioration due to time For the rest, the volume is kept very well and the...
La paleontologia nella Napoli dell'OttocentoM. Rosaria Chiara, Mariella Del Re Pages: 109 pagesPublisher: Lares Edizioni (31 December 2004)Italian languageEAN: 9788889494004 All prices are VAT included
Malacofauna Pliocenea Umbra - A. Malatesta 1974 Ist. Police and mint of the State-State Archives, 1974 cm.24.5x34, pp.498, num.figg.bn.in 32 tavv.ft. br. Coll. Memories to serve the description of the Geological Charter of Italy, XIII. EAN 2560028326608 Used but in excellent condition - like new The volume that should find a place in each library...