Our Brands
There are no manufacturers.
Paleontology
Volumes dedicated to Paleontology
The History of Fossils Over Centuries, From Folklore to Science Discusses the history of fossil study and classification Describes each fossil group from a paleontological and taxonomic point of view Showcases ancient prints as evidence of the first iconographic sources dedicated to fossils Authors: Maurizio Forli , Andrea Guerrini Hardcover ISBN...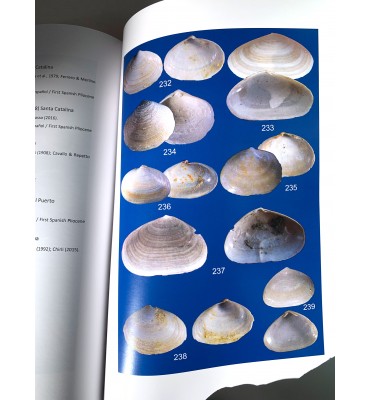 Malacofaune plioceniche della valle del Quadalquivir Spagna M. Mauro Brunetti Lingue Italiano - Inglese - Spagnolo Edizioni Danaus 2022 Pagine: 148
Censimento della Malacofauna Calabriana italiana Volume Gasteropodi I - 2022 Edizioni Danaus 2022 Pagine:162
Trilobites of the World An Atlas of 1000 Photographs By: Pete Lawrance, Sinclair Stammers 416 pages 1001 colour photos Publisher: Siri Scientific Press ISBN: 9780957453036 Paperback Apr 2014
Copy Bulletin Paleontological Society Vol. 48 (3) 2009 New volume
Fossils - Minicompact Guides Description: Knowing recognizing and collecting the invetebrated fossils of the world Publisher: De Agostini Date of edition: April 2006 Pages: 190 Dimensions cm.: 11x15.5 ISBN13: 9788841828779 Italian language Used volume cover with signs of deterioration due to time For the rest, the volume is kept very well and the...
Malacofauna Pliocenea Umbra - A. Malatesta 1974 Ist. Police and mint of the State-State Archives, 1974 cm.24.5x34, pp.498, num.figg.bn.in 32 tavv.ft. br. Coll. Memories to serve the description of the Geological Charter of Italy, XIII. EAN 2560028326608 Used but in excellent condition - like new The volume that should find a place in each library...
Neogene Sharks of Antwerp - by Stephane Knoll Fossil Shark Teeth from the Neogene of Antwerp ** JUST RELEASED! ** Stephane Knoll, 2021 A volume with a very rich iconography on the Neogene fossil shark teeth. A Must HAVE FOR EVERY COLLECTOR We ship all over the world ask for a listing of the shipping cost by sending your address
The family Rissoidae Gray, 1847 from Miocene to present day JUST PUBLISHED! Chirli C. & Forli M., 2021 The family Rissoidae Gray, 1847 from Miocene to present day. Edizioni Danaus. In 4to, hardbound, pp, 466 with about 200 b/w pls.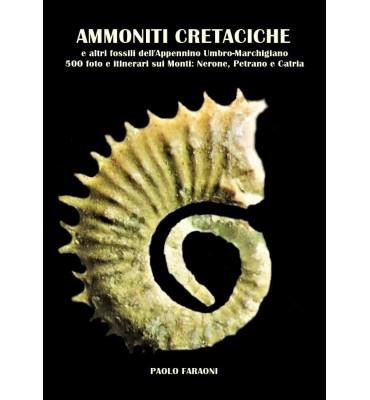 Autore: Paolo FaraoniEditore: YoucanprintAnno edizione: 2020In commercio dal: 2 maggio 2020Pagine: 128 p., ill.EAN: 9788831668101copertina flessibile Consegna in 2-8 giorni feriali