Our Brands
There are no manufacturers.
Paleontology
Volumes dedicated to Paleontology
La Storia Geologica della Provincia di Como (The Geological History of the Province of Como) Luigina Vezzoli Year: 2010Pages: 145HardcoverAll price are vat included
Palaeontos 17.The Early Pliocene Gastropoda (Mollusca) of Estepona, Southern SpainPart 8 : NassariidaeLandau B., Marques da Silva C. & Gili C.Publishers : Palaeo and Library vzwYear : 2009 Pages : 110Soft bound cover ISSN: 1377-4654
Guida ai fossili della Valle del fiume Bosso del Monte Nerone e Monte CatriaPaolo Faraoni Guida ai fossili della valle del fiume Bosso.Dal Sinemuriano al Titonico, dal " Sentiero delle ammoniti" dal Bosso al Nerone, attraverso 650 ammoniti presentate. Publisher: YoucanprintEdition year: 2019Released: March 1, 2019Pages: 104 p., Ill.EAN: 9788831606547
Volume "In dino veritas". Guide to an aware view of the dinosaurs Marco Castiello, Marco Lampugnani, Stefano Broccoli Curator: G. Donati Editor: Rswitalia.com Year edition: 2011 Pages: 580 p., Ill.  EAN: 9788890580208 ITALIAN LANGUAGE
Carlo Chirli & Maurizio ForliIl Calabriano della ToscanaPages : 90 in bianco e neroHardcoverL'informatore Piceno Ed.Ancona 2017ISBN 88-86070-39-3
Dieter Korn & Christian KlugFossilium catalogus. AnimaliaPars 138Ammoneae devonicaePublishers : Leiden, Backhuys, 2002.Pages : 375Rigid bound cover
Storia Naturale della Toscana.Le pagine di pietra raccontano.Gianfranco Barsotti, Maurizio Forli & Andrea GuerriniYear 2019 A book whit 326 color pages, 21x29 cm, with hardcoverItalian language The natural history of Tuscany is described and richly illustrated with a scientific metod but fairly popular text completed by numerous figures with original...
I Fossili di Orciano Pisano.Atlante iconografico.Mauro M. Brunetti & Massimo Cresti 2019 Edizioni Danaus, PalermoPages: 232 Atlas of 232 color pagesColor hardcover Volume dedicated to the study of the Pliocene fossils of Orciano Pisano (Tuscany, Italy).ALL PRICE ARE VAT INCLUDE
Book : Maroccan fossils / Fossiles du Maroc Volume: 1 By: Patrice Lebrun(Author) 298 pages, 900+ colour & b/w photos and colour & b/w illustrations, colour maps.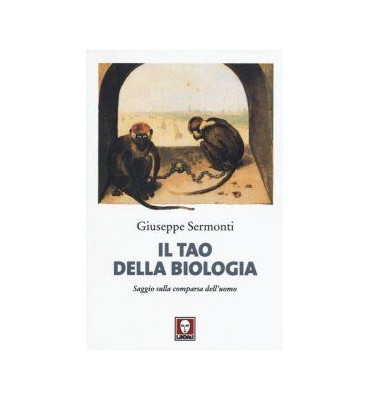 Venduto come : Usato Questo saggio vuole fare un po' di luce sull'annosa questione della discendenza evolutiva dell'uomo e della sua parentela diretta con la scimmia. «È l'uomo che deriva dalla scimmia o la scimmia che deriva dall'uomo?» Spedizione: 4,63 €
€76.50
-10%
Regular price
€85.00
Price
Chirli Carlo, 2013. Malacofauna Pliocenica Toscana – GASTROPODA fine, SCAPHOPODA. Vol. 9, pp. 118 Spedizione: 4,63 € (con tracking)