Our Brands
There are no manufacturers.
Home
Long-wave UV torch (365nm)For purer UV light, this rechargeable 365nm UV torch is equipped with a filter to reduce ambient light.The built-in rechargeable battery (not replaceable!) lasts between 2 and 4 hours and the UV torch can be easily recharged with the included USB cable.Small in size (only 80 mm), but with an illumination distance of +/- 3...
The History of Fossils Over Centuries, From Folklore to Science Discusses the history of fossil study and classification Describes each fossil group from a paleontological and taxonomic point of view Showcases ancient prints as evidence of the first iconographic sources dedicated to fossils Authors: Maurizio Forli , Andrea Guerrini Hardcover ISBN...
Vinavil® universal vinyl glue - 250 g Universal Vinyl Weight 250g PVA glue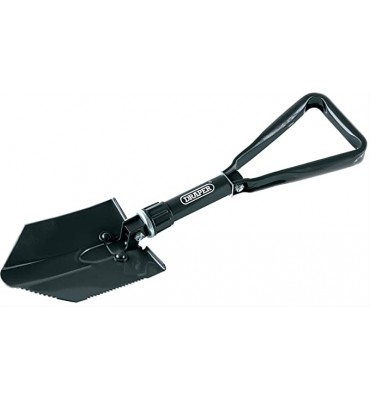 Foldable metal shovel with case Material Steel alloy Black colour Item Dimensions: LxWxH 25.2 x 5.3 x 16.1cm Item weight 1.13 Kilograms Foldable Yes Serrated carbon steel blade with tubular steel handle Powder coated to protect against corrosion The handle is tightened using an integrated chuck
Foldable metal shovel with case, hoe function 1.5 mm thick forged steel blade with serrated edge Folded length 235mm total length 580mm Compact and easy to assemble Soft storage pouch with belt loop 25 x 6.5 x 19.5cm; 940 grams Compact style Material Steel alloy
Picking tray unperforated made of black lacquered brass for the selection of microfossils and heavy mineral sands. A golden grid on the inner floor facilitates quantitative selection. Dimensions: 70 x 110 mm
Hardness 1-10; the diamond is mounted in a metal rod.A magnet, knife, file, and a white streak plate are included for further testing. Incl. manual.Stored in a wooden box, measurement 23 x 13 x 6 cm.Size of the specimen approx. 3 x 4cm
Le macroalghe delle coste italiane Gianfranco Sartoni xxx pp Lingue Italiano Edizioni Danaus 2022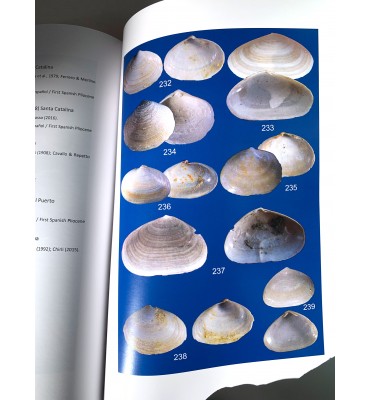 Malacofaune plioceniche della valle del Quadalquivir Spagna M. Mauro Brunetti Lingue Italiano - Inglese - Spagnolo Edizioni Danaus 2022 Pagine: 148
Censimento della Malacofauna Calabriana italiana Volume Gasteropodi I - 2022 Edizioni Danaus 2022 Pagine:162
A4 Copy 2 Fabriano paper - 80 g / m² with 100% pure ECF (acid free) cellulose suitable for labeling artifacts for long-term storage such as inside museum drawers, collections, showcases, showcases, in short, the only paper which should be used to ensure a long conservation of the paper support and the accompanying artefact. Each ream contains 500 sheets...