Quarzo Ematoide
Quarzo ematoide, provenienza Izizauen, Alnif, Tarhbalt, Er Rachidia Province, Meknès-Tafilalet Region, Marocco. Dimensioni del campione 5 x 4,7 x 3 cm, peso 55 gr.
Secure purchase with SSL protocol
Shipments always with Tracking
Goods return policies
See our Shipping and Returns page
Splendido esemplare di Quarzo ematoide con 8 cristalli dal colore profondamente intenso che presenta parzilmente una formazione a cactus.
You might also like
PC019 - White plasticine (for sample positioning) 1 m.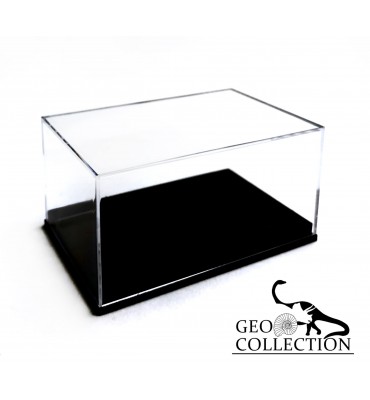 Transparent plastic box with black base plus series.Size: mm 84x56x43 ext., Mm 78x50x40 int.Pack of 1/18/150 pieces For different quantities you can contact us ALL PRICES INCLUDE VAT